Have you been considering a kitchen or bath remodel? Are custom countertops for your Atlanta home just begging to be installed? Are your appliances starting to falter? Floors wearing through? Are you looking to ditch that old vinyl or Formica setup for a higher-quality countertop in your kitchen or bath? While these projects may seem like they might be an easy weekend fixer-upper for your inner DIYer to tackle, the pros know better. Here we'll discuss the considerations and preparations you should make in selecting a designer for your kitchen and bath remodel. 
At A Polished Finish, we're used to working with designers, and they with us. We know how to speak the same language, and we know what we look for when we get into designing and remodeling our own homes with a designer or design team. The designer you choose can help you pick out countertops from A Polished Finish, your authority for custom quartz, granite and marble countertops in Atlanta. And we'll be happy to help, too. 

If it's something that you think you can handle on your own, why consider utilizing the services of a designer? After all, it really just comes down to picking colors and countertops, right? In reality,  most remodeling jobs amount to considerably more than just repainting the walls and re-accessorizing. Countertops, sinks, appliances, and cabinetry all require expert installation. Custom countertops require precise, meticulous design, cuts and installation. Plumbing has to be considered. There are a lot of things that need to be taken into consideration, and to get the job done right, a designer is really the best way to go. 
A Kitchen or Bath Remodel is Expensive
Remodels are expensive, and getting your money's worth is an important consideration. An average kitchen revamp for a 200-square foot kitchen (roughly the same size as a one-car garage) comes to about $22,000 on average, while an upscale renovation can be upwards of $100,000. The National Kitchen and Bath Association puts the average cost of a kitchen remodel at $34,000, regardless of dimensions. That's a lot of dough to fork over, and it's worth investing some time and energy in finding the right designer to ensure the work is done correctly the first time.
A Remodel is Cumbersome
Making custom cuts for countertops, installing sinks and appliances, managing the plumbing aspect of dishwashers, sinks, refrigerators and more requires a lot of know-how and expertise the average DIYer simply doesn't possess. A designer can advise readily on these concerns and more, has contacts in all of the fields necessary to create the kitchen of your dreams, and knows how to contract with labor as necessary in order to get the job done. Managing all of this on your own is extremely tasking, not to mention that designers can often secure better pricing and optimal services from contractors and subcontractors, for everything from your new custom countertops to your cabinetry and flooring installation.

A Designer Brings a Personal Touch
Kitchen and bath designers bring personalization and an incredibly high level of expertise to your project. We are able to help you envision your dream kitchen and bath within your budget, and they help create a space that is effective for all of your needs, such as cooking and entertaining, raising kids and more. We can bring ideas to the table you may not have ever considered or known possible. 
You spend a lot of time in the kitchen and bath areas of your home. After the bedroom, you probably spend more time there than anywhere else. For such an intimate and personal space, it makes sense to hire someone who can help realize your dreams. 

Knowing why you need a designer is only half the battle. Now it's important to choose the right one. Choosing a designer who is going to work for you can be a bit of an involved process, but it's worth doing. As Denise Dick, a certified master kitchen and bath designer and a member of the National Kitchen & Bath Association, states, "We understand how it all fits together and why the parts are necessary. You're going to do it right the first time with a designer."
Some things to do when looking for a designer:
---
Do some thinking prep work.



This means making as many design goals and decisions as you can before you choose a kitchen and bath designer. The reasoning behind this is so that you can establish clear communications with your designer about your goals right off the bat. Also, if you are interviewing designers and their response to your goals doesn't jive with your desires or expectations, better to know this kind of information ahead of time than once you're already into the project with them.
Knowing generally what you want to achieve with your redesign — more light, more spacious seating, building separate spaces for baking versus homework versus office space, separate vanities, deeper sinks — helps both you and your designer ensure you'll be a good fit.
---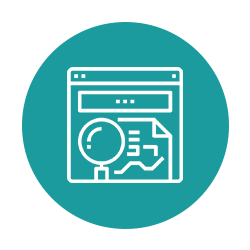 Kitchen and bath renovations are complicated jobs, and because of that, many designers seek out special training and specific credentials. One major source of certification is the National Kitchen & Bath Association (NKBA). Any designer with NKBA certification has studied construction, electrical, mechanical, and plumbing technologies as well as safety and professional conduct standards. 

The National Council for Interior Design Qualification (NCIDQ) is another excellent source for certification. The NCIDQ tests for competence in building systems, construction standards, building codes, design application, professional practices, project coordination, and contract administration. Certification by either of these agencies indicates a broad scope of knowledge ranging from how to measure custom countertops to where to put plumbing pipes to choosing the correct size of appliances.
---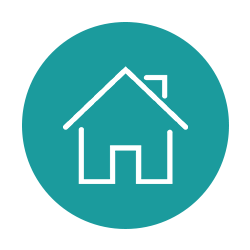 Friends love to recommend (or condemn) a designer based on their own experience, but a better gauge of a solid kitchen and bath designer is to check out their past work. Any design professional worth their salt should be forthcoming about references and eager to allow you to check out their portfolios from previous projects. If they're not, you should be wondering what they have to hide, and perhaps showing them the door. 
Many worthy designers will also list their references on their websites with links to previous projects and client testimonials. Again, if a designer is wary of furnishing any of this information, it's probably best to move on. A renovation is an expensive, stressful, cumbersome affair. Nobody wants to have to do it all over again immediately upon its completion because the designer is incompetent. 
---

With the DIY movement taking the home remodel world by storm, it can be difficult to start to consider the various types of designers and how to determine who to choose. We'll examine the different types of designers, to get a better feel for how each type approaches the job, and which would be right for you.
---
Design-Build Firm
Popularly considered a one-stop shop, design-build firms do exactly what their name says they do: they'll do the designing for you as well as the building. They handle everything from brainstorming to the finishing touches, and in the often-fragmented industry that remodeling and design can be, they have an edge in that they handle every aspect of the project in-house, employing various specialty contractors as needed to ensure they job is handled smoothly and effectively. 
One issue that some have with design-build firms is that they focus too much on the overall project instead of on the finer design details. This can be a sticking point for many. If you're looking for a designer for a fairly simple remodel and you don't have time to manage a bunch of contractors yourself, however, design-build firms offer a lot of advantages. 
---
Kitchen and Bath Designer
Because this is a very specific area for design, with a lot of importance placed by homeowners due to the amount of time spent in these rooms, a kitchen and bath designer may be the best choice for homeowners looking for a lot of personalization in their projects. Aside from their very specific knowledge and understanding of kitchen and bath design, these designers also tend to be very knowledgeable about the latest trends and materials. 
One downside to hiring a kitchen and bath designer, however, can be that they often associate with very specific brands and manufacturers, which means they might curtail a homeowner's choices. Another issue is that they only do the design part: it has to be built by a contractor. That being said, their knowledge of long-lasting, durable materials such as granite and quartz for countertops, and where to find the best custom countertops in Atlanta, makes them a great choice for anyone looking for more specialization and personalization in their remodel. 
---
General Contractor
If you know exactly what you want in terms of design and materials, you may want to opt for a general contractor. General contractors "can just build things off a photo," says Claud Fatu, a New York-based general contractor. They don't need a designer to give them plans if the homeowner has a very specific vision and can work with the general contractor to translate that into reality. General contractors also frequently have relationships with vendors and can pass along discounted pricing to the homeowner.
This approach isn't for everyone, of course, but for those who can conceptualize what they want and don't mind managing their remodel in a very hands-on fashion, a general contractor may be the best decision. One thing to make sure of is that your contractor is able to handle everything you want in your remodel. Sometimes their breadth of services only amounts to demolition and construction, sometimes they will pull permits and place orders for your appliances. Make sure you have a clear contract worked out before any work is started on your remodel. 
---
Big-Box Store
Big-box stores cater to a large array of homeowners with variegated budgets, expectations and needs for assistance. Both IKEA and Home Depot train their employees in kitchen design. They outsource construction, but don't require that homeowners use their vendors if they use their designs. They seek to offer as comprehensive an approach as possible.
The drawback is that dollars often win out over design. Because these stores are ultimately driven by a push to the bottom line, profit usually triumphs over artistry and aesthetic, at the risk of creating generic, cookie-cutter designs for their customers. They certainly do, however, have their place: big-box stores are best suited for homeowners looking to save on design and installation while still finding all of the appliances under one roof.
---
Specialty Store
Specialty kitchen and bath stores, unlike big-box stores, typically have in their employment certified designers who can help you envision your dream and then turn it into a reality. If you feel the need to renovate but are overwhelmed by the prospect of doing so, specialty kitchen  and bath stores can help with this process. 
It can be overwhelming to deal with the larger big-box stores and their arrays of hundreds upon hundreds of drawer pulls, cabinet handles, sink faucets and so much more. Specialty stores can help you easily whittle down the products into what's manageable for you to peruse by simply. discussing your tastes and styles with you. 
Unfortunately, in a specialty store, just as in a big-box store, profit may trump the actual design element. If you need some expert guidance without a billion different alternatives, though, a specialty store is the way to go.
---
High-End Design Firm
If money isn't an issue and the sky's the limit, then set your sights on a high-end design firm. High-end design firms specialize in detail, personalization and style. These firms know all of the latest trends, materials, fabrics and more. They will work with you to your heart's content to create the perfect kitchen or bath space for you.
One reason many people choose a high-end design firm is because they will never have to remodel again, because they were able to choose such a timeless, personalized style and have it exactly catered.
With high-end design firms, you may or may not have to hire your own contractor. This varies based on the firm. Many firms do have established relationships with contractors whose work they recommend, as they have worked with them previously. 
High-end design firms are best for homeowners who can afford to splurge and who wish to do so with a considerable amount of attention to aesthetics and function. If you have highly particular tastes or a difficult remodel to fit into a specific space, you may do well to hire a high-end design firm, as they tend to be the design gurus of the field. Just be prepared to spare no expense.
---

Countertops are the surface of our lives. Countertops are an essential part of any kitchen or bath remodel. Most of the time, when remodeling, the choice to upgrade countertops is a significant one. If you are thinking of installing granite, quartz, or marble countertops, it's absolutely essential to work with a company who can help you measure and install them with efficiency and ease.
Your Atlanta Source for Custom Countertops
Countertops are where American life happens. You put your kids on them to help with dinner or to have a chat about their day (or the cookie-stealing habit they can't seem to break). You lean on them to adjust a spot of eyeshadow or concealer, or to dab at a shaving cut. You write lists on them, eat over them in a hurry, place cookies out to cool and dinner plates out to be served. You teach your children to brush their teeth over them, and how to spit into the sink. They provide the base and foundation for toasters and jars of makeup brushes, toothbrush corrals and grocery coupons, blenders and spoon rests. 

At A Polished Finish, we work hard to ease the burden of concerning yourself over whether or not you've chosen the right place to purchase your countertops. We specialize in custom countertops in beautiful marble, granite and quartz to ensure the foundation surfaces of your everyday are beautiful, luminous and durable. Our Kitchen Visualizer can show you a real-life model of the countertops we have available so that you can envision them in your kitchen even before you come by our showroom. We offer a 15-year warranty on our granite countertops and we have over 65 years of combined experience installing countertops for happy homeowners.
We are American-owned and operated, and when you choose A Polished Finish, you're contributing to the health of your community's economy. We're used to working with designers and contractors and we take an immense amount of pride in our craftsmanship. Additionally, we'd love to help you design your kitchen or bath remodel and keep your countertop replacement entirely in-house.
Our showroom is open to the public. We hope that you'll come by to see us soon. We'd love to help you achieve the surfaces of your dreams.